Cruel Folk
We like instruments
We like instruments A LOT! Also, we like drums, and recording gear, and pretty much any shiny thing that makes a nice noise.
We particularly like guitars made by Fylde Guitars and by David Oddy. Here, for your enjoyment, are some photos and details of the collection.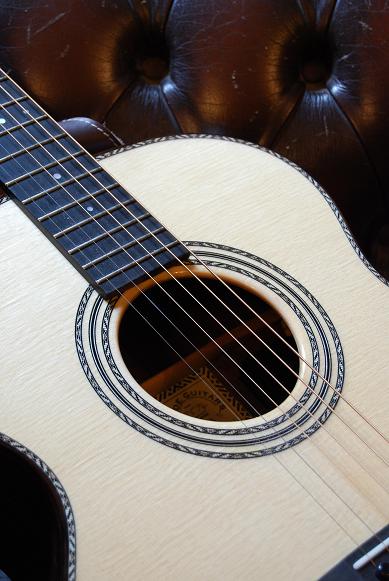 Brazilian Rosewood Fylde Alexander
This is a custom Fylde Alexander.
While the body is based on the standard Alexander, it's made of figured Brazilian rosewood. It has a particularly beautiful Englemann spruce top, custom binding and purfling, and a traditional headstock.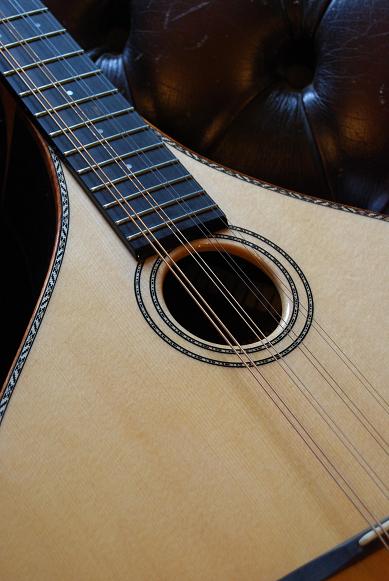 Brazilian Rosewood Fylde Bouzouki
This is a custom Fylde bouzouki.
It's based on the standard long-scale Signature Archtop but differs in quite a few respects, the most important being that the body is Brazilian Rosewood and the top is sitka, rather than Englemann spruce.
Other customizations include a laminated, wider than standard neck, curly Koa binding, and non-standard purfling.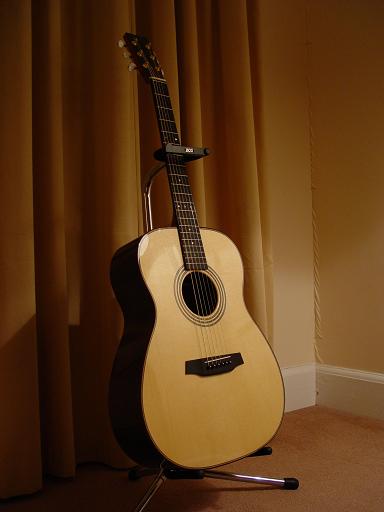 Fylde Falstaff
A standard Fylde Falstaff.
We both have one of these, Paul's being slightly older and therefore having a sitka top, while Sean's has Englemann.
If you want a stunningly good acoustic guitar and don't want to wait for something custom, look no further.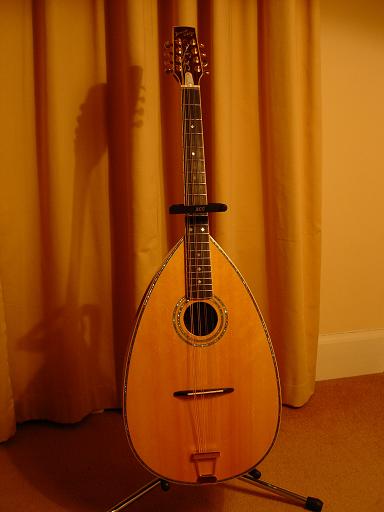 David Oddy Mandocello
This is a custom David Oddy mandocello.
OK, so some people don't like calling these mandocellos, as strictly speaking a mandocello should be tuned a fifth lower. But David made it, so he can call it whatever the hell he likes!
This was the first really good stringed instrument Sean got hold of. It's essentially David's standard instrument in sitka spruce and Indian rosewood, with a wide neck and some beautiful inlay work.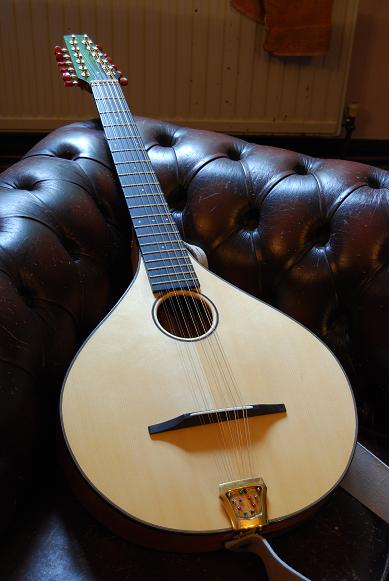 Custom Fylde 12-string Touchstone Bouzouki
Basically a standard Touchstone Bouzouki, but with two extra courses and tuned as a 12-string guitar.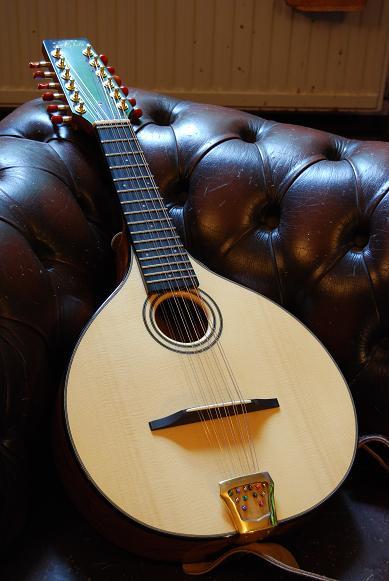 Custom Fylde 12-string Touchstone Mandolin/Octave Guitar
And the prize for "Instrument That Most Confuses The Hell Out Of People" goes to...
Right: it's based on a Touchstone tenor mandola, but it has two extra courses, and it's tuned as a 12-string guitar, but an octave higher.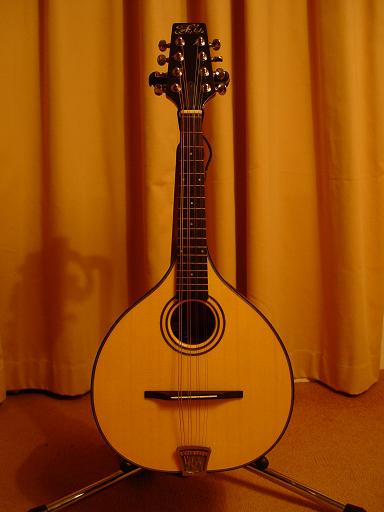 Fylde Touchstone Mandolin
A standard Fylde Touchstone.
Beautiful, although I have to admit to lusting after the Signature version. Put this next to 4 grand's worth of Gibson, and the Gibson looks (sounds) very silly. Even better, Fylde mandolins have much wider necks than standard ones, which to a drummer with great big hands is just wonderful.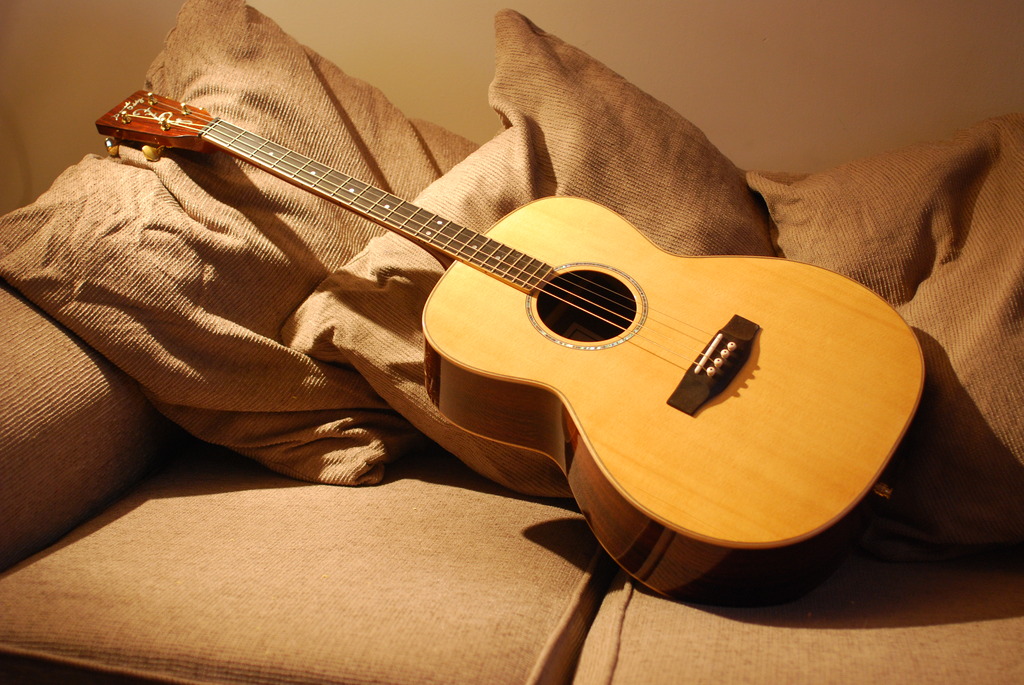 David Oddy Tenor Guitar
This is a custom David Oddy tenor guitar.
David used to make these with a sitka spruce front and mahogany body. This one was customized with an Indian rosewood body, and as far as we know it's the first one he made with this combination of woods.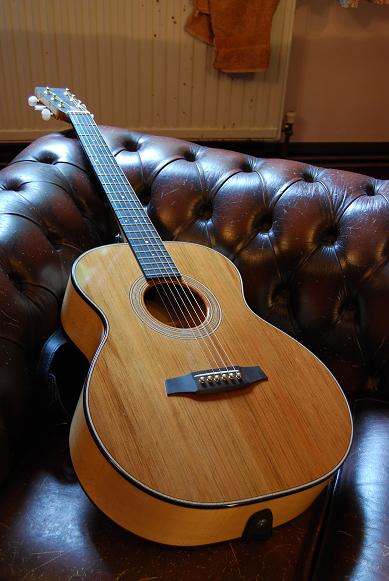 Custom Fylde Alexander
Another custom Fylde Alexander, this time with a very unusual combination of woods: cedar front and maple body. A really unusual, lovely tone.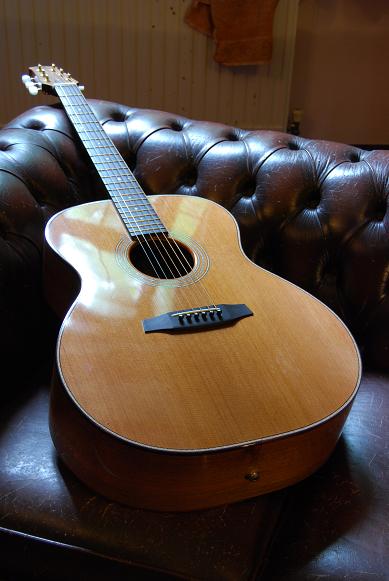 Custom Fylde Magician
A mildly customized Magician, the only deviation from standard here is the absence of a cutaway. If you want a guitar with a HUGE low E, look no further.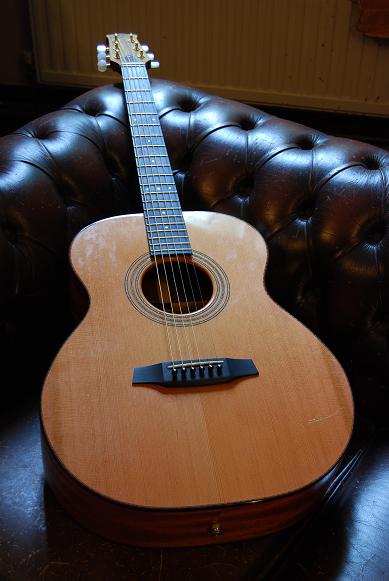 Custom Fylde Alexander
Yet another custom Fylde Alexander. This time the only non-standard thing is the rosewood binding, although being a reasonably early example it also has the walnut headstock, which I really like.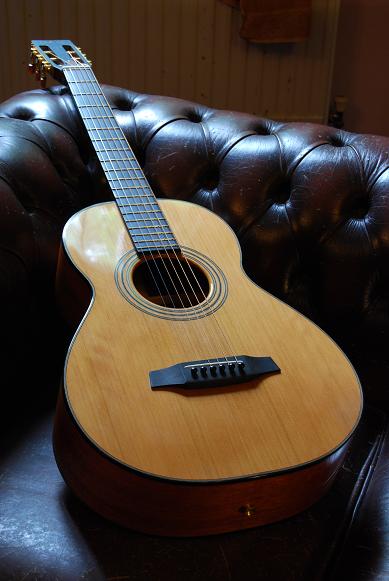 Fylde Ariel
A standard Ariel. Tiny and gorgeous.
Fylde Oberon
A standard Oberon. Similar to a Falstaff, but a subtly different tone.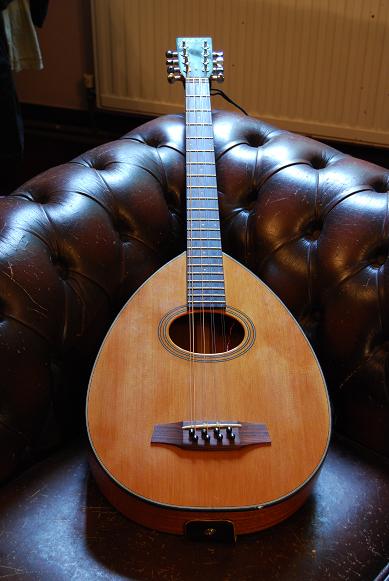 Fylde Octavious Bouzouki
A standard Octavious bouzouki. A completely different tone to the archtop as a result of the different design, woods and stringing.